Today we are proud to announce that the Payvo Wallet, the first release under our new Payvo branding, will soon be ready to enter public testing. In this post we'll go over some of the features of the initial public Alpha test that will be exclusively shared with our community on Discord in the next few weeks. If you haven't yet, sign-up for our newsletter at Payvo.com to be the first to help test the Payvo Wallet and provide valuable feedback!
What Is Payvo Wallet?

Payvo Wallet is a desktop-based multi-asset cryptocurrency wallet designed for Windows, MacOS, and Linux. While many wallets already exist on the market, Payvo is unique in that it is completely open-source, runs on the open-source Payvo SDK for multi-asset integration, and features a wide range of customizations that let you truly personalize your wallet experience.
A Truly Open Wallet

The Payvo Wallet is fully open-source and will be available on GitHub. The Payvo SDK which powers the multi-asset nature of Payvo is also completely open-source and available on GitHub. We believe that the best way to push the industry forward is to build fully open-source and decentralized systems with no compromises.

By utilizing the Payvo SDK, we can integrate a wide range of different cryptoassets and tokens which will be seamlessly integrated with the entire Payvo suite of products. To find out how you can get your project added to the Payvo SDK, make sure to read our documentation .
Powered by Choice

The Payvo Wallet is unique in that it was built to empower the user by giving them a plethora of options to customize their wallet. That includes but is not limited to:
Choice of Assets - Payvo Wallet is multi-asset and will feature a growing list of available native assets and tokens.
Choice of Swap Engine (Exchanges) - Payvo Wallet will feature a wide range of swap engine integrations so that the user can choose which one works the best for them.
Choice of Plugins - Payvo Wallet comes will a fully functioning Plugin Manager that allows you to extend the functionality of the wallet to include Games, Explorers, Staking Calculators, and more.
We believe that your crypto wallet shouldn't be one-size-fits-all. Payvo Wallet is built from the ground up to truly give the user a custom experience through the power of choice.
Public Alpha Details

The Initial 'Alpha' version of Payvo Wallet will be released in the upcoming weeks on our Discord . This will be a community-only release to get valuable feedback, get suggestions for improvements and fix all reported bugs. This version will support ARK (Public and Development Network), BIND (Public and Development Network) and LISK (Public and Testnet network). New networks will be gradually added over time (listed in alphabetical order):
Avalanche (AVAX)
Bitcoin (BTC)
Cardano (ADA)
Cosmos (ATOM)
Ethereum (ETH)
Nano (NANO)
Polkadot (DOT)
Ripple (XRP)
Solana (SOL)
Stellar (XLM)
TRON (TRON)
Most of these coins already have full support in our Payvo SDK (PSDK) but will be added over time to the Payvo Wallet to ensure proper testing prior to their release.
Payvo Wallet Sneak Peek

Now, on to the good stuff! Let's take a sneak peek at the upcoming Payvo Wallet and go over some of the screens so you get a better sense of the UI.
Profile Selection Screen

You will be able to create multiple profiles that are fully customizable for each individual need (different wallets, networks, FIAT pairing, color scheme, plugins and much more).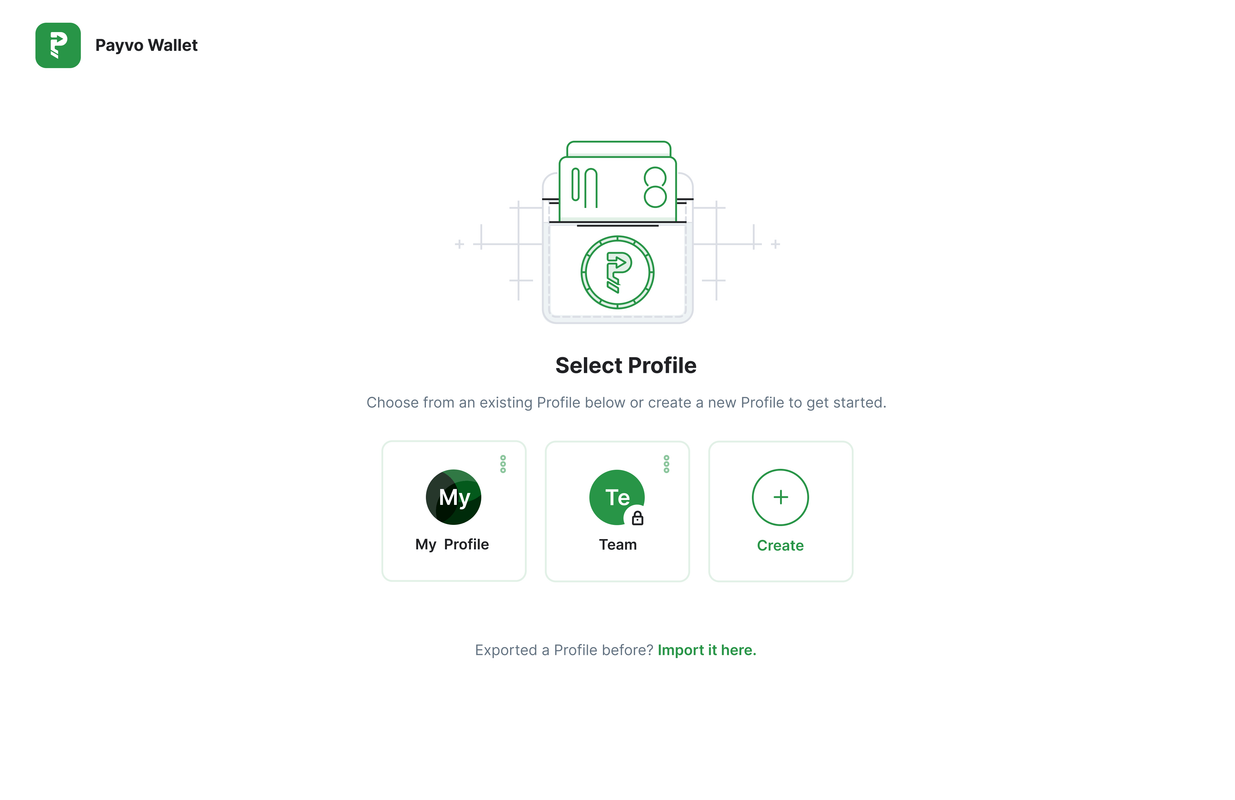 Portfolio Page

Each profile will have its own portfolio page that will outline all of the users' wallets that they have created or imported.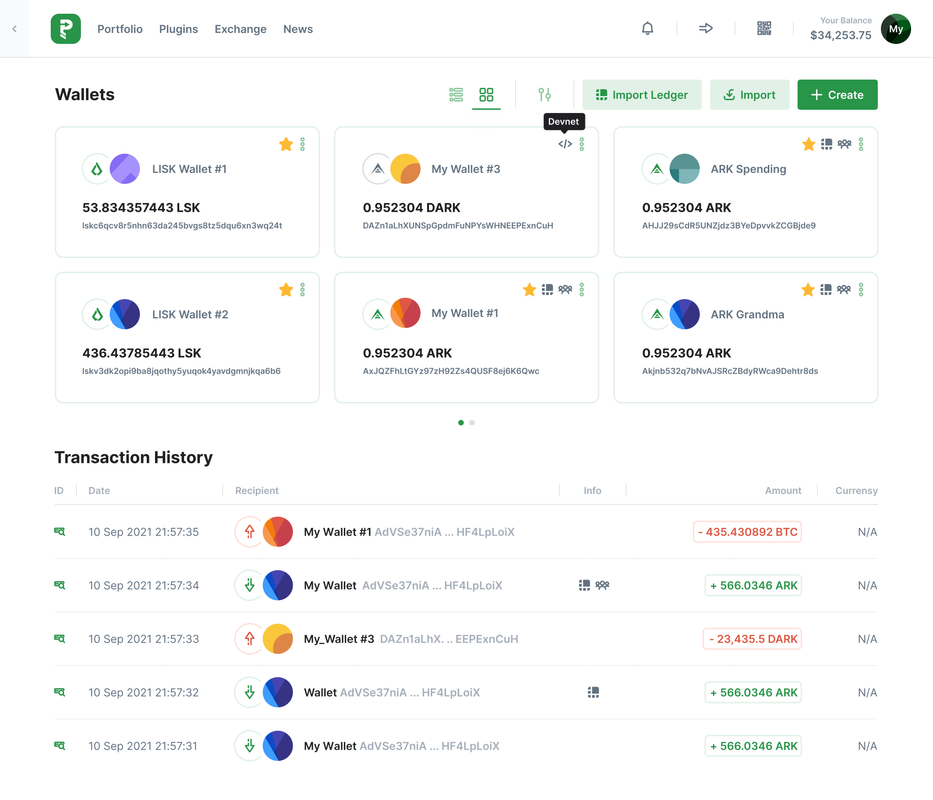 Wallet Page

Each wallet has its own dedicated page where you can perform various actions such as sending funds, signing a message, voting or staking your coins (if applicable).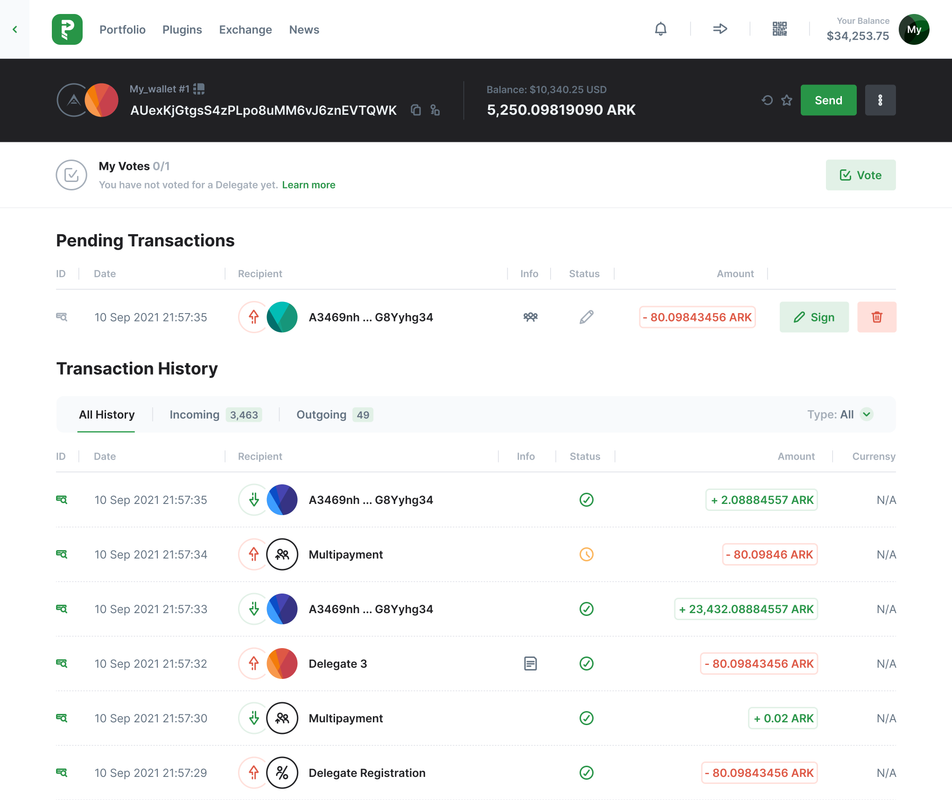 Plugin Manager

You will also be able to install different plugins that can further expand the usage of the wallet.

Settings Page

Numerous setting options give you a variety of customization choices to adapt the wallet as you see fit.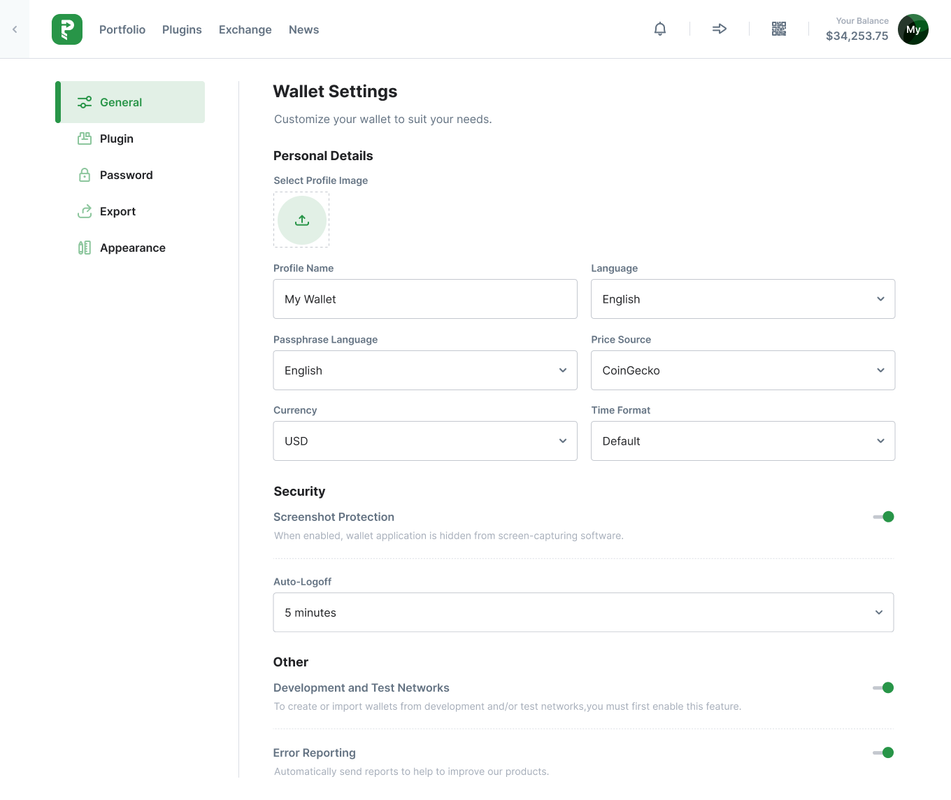 Sending Assets

Sending is intuitive and will have a unified look for all integrated networks, choose a sender and recipient, amount, select fee preference, sign transaction and push it live to your chosen network.
Get Ready for Payvo

These are just some of the screens from our upcoming wallet and we cannot wait for the first public Alpha test in the coming weeks. If you would like to participate in the Alpha test, please make sure to sign-up for our newsletters at Payvo.com or Join our Discord to talk all things Payvo and get notified of the upcoming release.

Thank you all for your continued support and we look forward to hearing your feedback soon!